Green Horned Kratom – Highest Quality – Maeng Da Grade:
An excellent Green Horn strain from Malaysia. Horned kratom is often sold as Maeng Da due to it's similarly (or possibly identically) 'spiked leaf tips' although this particular strain is not the same as our green maeng da.  It's surely somewhat Maeng Da-esque.
The unique (& somewhat rare) 'spiked leaves' & 'horned leaf tips' makes this strain the proverbial 'Unicorn'…and…'Pegasus' of the kratom world…all the while being 100% tangible!
If you're interested in green vein kratom products, you will want to check out our Exclusive Green Vein Maeng Da, Pangaea Kratom Blend & Thai Green Vein.
FREE SHIPPING for orders over $49.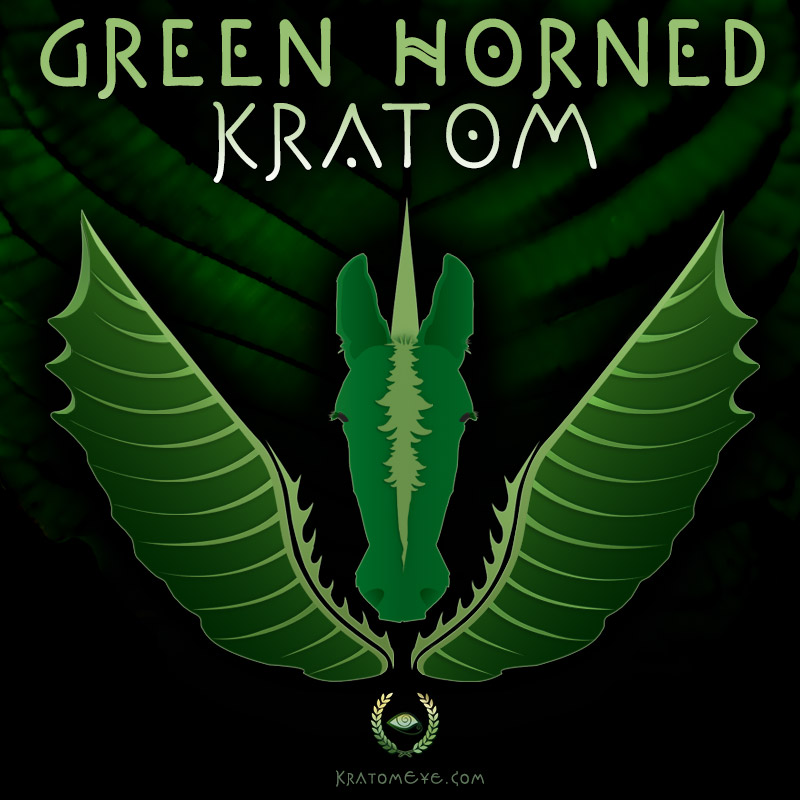 ---
Kratom is not FDA approved for human consumption. Our products are not intended for use in the diagnosis, cure, mitigation, treatment, or prevention of any disease or medical conditions.