Welcome!
Days/Hours of Operation: Monday – Friday / 9 – 5 pm (EST)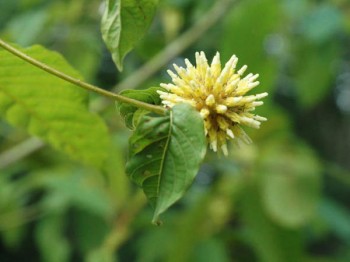 Kratom Eye has been supplying the U.S. with 100% Natural Kratom Powders, Kratom Plants, Blue Lotus & Kratom Alternatives since 2013. We always endeavor to offer the highest-quality products & service, thanks to which we've been deemed a connoisseur-grade kratom outlet by countless customers. KratomEye.com was forged from creative, cultural & mythologically-driven concepts to further entice the kratom curiosities.
What sets us apart from many other vendors is the extremely high standard and unwillingness to sacrifice quality for quantity or profit. Providing Wild-Harvested or Plantation Grown Plain Leaf Kratom (Mitragyna Speciosa) from Southeast Asia. No extracts or adulterants!
Quality, Lab Tested Purity & Excellence. We are about quality over quantity, we may not be the least expensive but we are not the most expensive either as quality costs to produce in purity and excellence.
Purity Control:
To ensure clean/pure aromatics & botanicals; our products and/or sources are lab-tested for the presence of contaminants. We only use laboratories that are based in the United States & are ANAB & ISO-17025 accredited. In addition, we use a multi-stage filtration process (sifting, etc) on all of our kratom prior to making it available for purchase. In addition, all imports are sterilized via a brief exposure to UV light in order to ensure the integrity and purity of the products. We double seal all of our products for freshness & keep them dark & dry up until the bags are sealed to order.
🚨Fraud Deterrence:
For the customers' protection (as well as our own), we acutely vet all orders for fraud prior to processing. We have different stages of vetting (determined by each order's unique variables) including billing vs shipping address scrutiny, phone number look-ups, IP address correlations and blacklist inspections, among others.
All of our products are either  Vein Color and/or Origin-based strains or unique House Blends. Our House Blends are artfully crafted with  precision in order to achieve the most qualitative end-product. We take great pride in our kratom strain & blend choices.
We ship same-day for orders received by our cut-off time: 12:30 pm EST from Monday – Friday. Our customer service email response time is 24 hours or less (usually far, far faster) during our regular business days/hours.
🧪Create Your Own Blend
Another point of interest is that we allow our customers to create their own blends. See for yourself: Create Your Own Blend Now!
💳Payment
First Time eCheck Payments over $65: First-time payments utilizing eChecks (on orders over $65 – subtotal) may be inclined to an initial clearing/deposit period during which time the payment settles into our bank account. This can take up to a few business days. After this, the order shall be processed & shipped per usual. This one-time (& short) clearance delay is to ensure that the customer's bank account is compatible with our eCheck processor/bank's system (to avoid check rejections, bounces, penalty fees & other problematic scenarios). To be clear: this is only a one-time clearance delay and will no longer occur for subsequent orders once payments clear! Thanks for your patience.
📦Shipping
We offer our customers USPS Priority Flat-Rate OR USPS Express shipping. Delivery is typically between 1 – 4 days from purchase date (Holidays & Weekends not included) depending on the option you choose and your distance from South Florida. Do not confuse USPS Express with 'one day' or 'next day' shipping which is a service from other companies, and not USPS. We try our best to ship all orders placed before 12:30 pm EST between Monday – Friday on the 'same-day' (exceptions include 3 day weekends, promotional discount periods, etc). We no longer ship on Saturdays. FREE SHIPPING on orders over $49 (excluding Live Plants/Cuttings). Shipping Delays: We are not responsible for shipping errors via USPS. We will not refund late shipments due to USPS errors for Priority nor Express Shipping. We will of course replace items lost by the post office, if it hasn't arrived within 1 week from the proposed arrival date. If the customer's submitted address is incorrect or undeliverable by USPS, it is the customer's responsibility to reply to, resend and/or confirm the correct shipping address prior to Kratom Eye shipping the actual order (in order to avoid the package shipping to the wrong address).
🔎Order Tracking
Order Tracking is provided by our Completed Order emails (sent after processing is complete), please keep a lookout for that email. Please note that USPS tracking can take 12 to 24 hours to show actual tracking or progress. Tracking #'s are also available in your My Account page via each specific order. Please log into your account and open the order in question to find it's relevant tracking #.  USPS also sends tracking emails, for USPS tracking emails: please check your Spam/Junk-mail folders for relevant emails. Please add our relevant email addresses to your 'contacts' or 'favorites' to ensure they arrive in your inbox. Some email software (GMAIL especially) may need this step for best results.
REFUND POLICY, RETURNS & EXCHANGES
Katom Powder Refund Policy/Process:
Please visit our Terms & Conditions page for full details.
Live Kratom Plants Refund Policy: For refunds or exchanges to be considered, the customer must contact us no later than 24 hours after the delivery of the live kratom plants. At that point, the customer must provide several pictures clearly illustrating any issues with the plant(s). Customer must email us (info@kratomeye.com) in order to communicate anything related to the plant. We will not replace, refund nor exchange plant cuttings that failed to root or withered (died) after 24 hours in the customer's care after it was received in good condition. The customer is expected to follow the instructions emailed and provided in their order to avoid such scenarios.
Non-Kratom Products Refund Policy: We offer a refund or exchange on all non-kratom powder products (with the exception of live plants, see Live Plants refund policy in the next section below) as long as the product is returned in its original packaging, intact & unopened. It must meet the criteria to be accepted as a refundable item. We can't exchange/refund any opened packages. We unfortunately cannot refund shipping charges. A restocking fee of 13.5% will be subtracted from the refund/exchange or a lesser value item may be exchanged to cover the restocking process.
Please note that we have a response time to emails/texts of 'up to 24 hours', all communications are based on this policy, in addition.
🌱Live Plants
Live Plants are generally shipped between Mondays – Wednesdays (w/exceptions). Please allow 2-3 weeks for potted plants cuttings to be shipped. KratomEye.com is not responsible for cuttings that are not rooted properly by the customer nor rooted plants that perish after 24 hours within customer's care. We will only exchange cuttings/plants that absolutely did not survive the shipping process (within the United States). It is the customer's responsibility to research growing techniques. KratomEye.com is not responsible for educating the customer on growing tips. It is normal for some leaves to fall off during the shipping process, as long as your stem is healthy you can proceed with the cloning or planting process. Read here for our full terms & conditions regarding plants.
🛎️Order Changes & Cancellations, Miscellaneous…
Order Changes & Cancellations & Miscellaneous eCheck Information:
For order changes and/or cancellations to be considered, customers must send their informative emails no later than 10 am EST (on the day of processing – during regular business days/hours) which would be prior to our same-day shipping cutoff time (which is 12:30 pm ET). Please refer to a trusted Time Zone Converter if you do not reside in EST. Considering our 'up to 24 hour' response time, changes/cancellations received after 10 am EST, may not be possible. If cancellations are received after our 10 am EST changes/cancellations cutoff time (as mentioned above), we reserve the right to deduct the 13.5% restocking fee (if applicable). If we already shipped your order before receiving your cancellation request (after the cutoff), we will be unable to refund the order (as we can not stop USPS from delivery at that point). See the Returns/Exchanges section for further details.
eCheck cancellations: For eCheck orders, we will refund the order once the funds have fully cleared into our bank account (which could take 5 – 7 business days). The refund will be in the form of a check via our legal business name/entity – sent via regular mail to your submitted billing address (which can take an additional 5 or so days to arrive). If the eCheck was rejected (for some reason) and we don't receive the funds, we will be unable to refund the order (refunds are based on the condition that we received the funds for the order).
Terms and Conditions / Privacy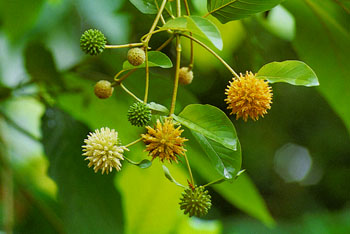 📌⚠️ Legal Disclaimer & Product(s) Notice: Kratom is not FDA approved for human consumption. Customers must be at least 18 years of age to order & (by acknowledging these terms during checkout) agree that they meet this age requirement. Our products are not intended for use in the diagnosis, cure, mitigation, treatment, or prevention of any disease or medical conditions. Please consult with a healthcare professional or specialist for matters pertaining to medicine/healthcare. We do not promote information on usage including questions regarding to medical/healthcare advice. According to available information, the maximum amount of kratom for a single session is typically advised to be between 5-7 grams. It is also generally cautioned against using kratom on a daily basis, especially in amounts exceeding this limit. In accordance with available data, it is not advised to combine w/pharmaceuticals, illicit substances and/or alcohol. If customers are not compliant with these factors, we can no longer be of service to those customers. By placing an order with us you confirm your agreement with all of our policies & terms. Buyer also agrees to indemnify & hold harmless the seller to any and all claims, liabilities, or causes of legal actions pertaining to our products. Use responsibly! Thanks for your compliance.

We unfortunately cannot refund shipping charges. Transactions are performed in $US Dollars. Your information is kept private and is not given or sold to any third parties. We reserve the right to refuse service for reasons including (but not limited to) fraud (or suspected fraud), abusive/threatening language and attitudes, non-compliance to our policies or governmental compliance or any other reasons that would create a lack of trust and other unpleasantness emanating from the customer, etc.
We hope you enjoy our site and our dried leaf powders. Contact Us with any inquires or the like.
Shop Kratom Powder, Bali, Thai, Indonesian, Malaysian, Red Vein, White Vein