Chinese Cat's Claw Extract (20:1 Concentration) – Uncaria Rhynchophylla
Traditional Uses: Uncaria Rhynchophylla aka Gou-Teng, is a plant species used in traditional Chinese medicine. The term 'Gou-Teng' means "fish hook vine', due to the interesting hook-like thorns that grow on the branches. It has been used as an adaptogen (rejuvenation) in traditional Chinese & Japanese medicine (for the treatment of hypertension, convulsive disorders (epilepsy), and for various head ailments such as headache or dizziness.)
Chinese Cat's Claw should not be confused with Uncaria tomentosa (aka Cat's Claw), because they are different plants with different benefits, altogether.
Caution: Care must be taken when using it alongside other herbs or pharmaceuticals as it can potentiate and/or create a more powerful synergistic effect. Do not use if diabetic or pregnant (or plan do be).
FREE SHIPPING for orders over $49.
These statements have not been evaluated by the FDA. Our products are not intended for use in the diagnosis, cure, mitigation, treatment, or prevention of any disease or medical conditions.
---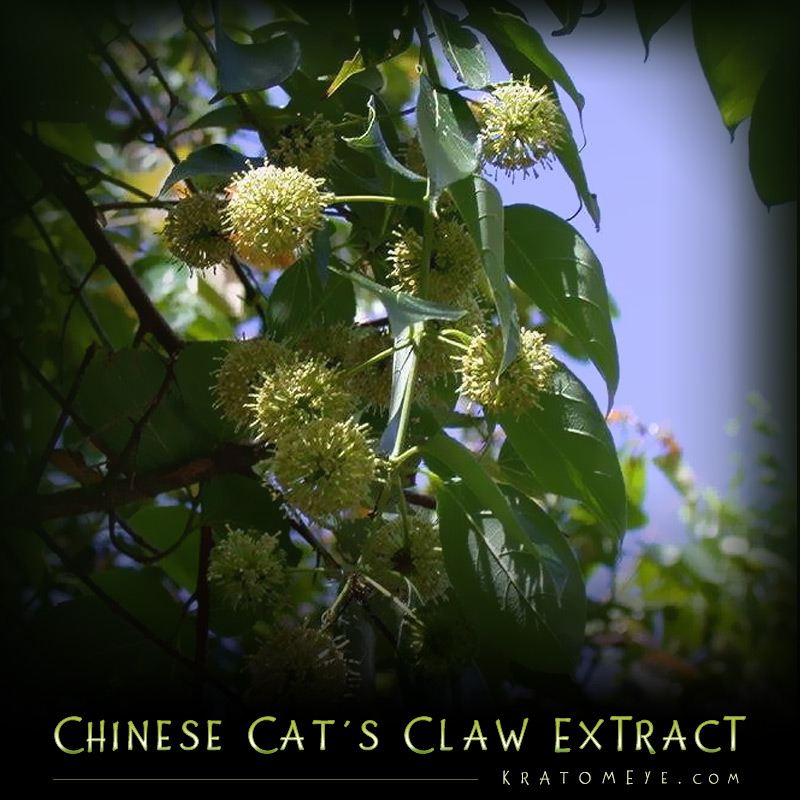 ---