---
Buy Red Vein Kratom From The Best Source

At Kratom Eye, we are proud to be the best online store to buy red vein kratom from due to our quality to price ratio, as well as unique selections. When you purchase red veined kratom you should know that it is by far one of the most popular vein colors on the market. As fellow connoisseurs, who know a lot about each type of Mitragyna Speciosa, Kratom Eye is here to make your purchase easy by supplying only the top choices. In addition, we assure that all of our kratom products, regardless of the strain or vein color, are of the best quality that you can get for your money. Red vein kratom has been collected for centuries from it's wild forest locations and nowadays, even plantations. Whether you are a first-timer or a kratom connoisseur, look to buy your red vein kratom from the best source available: KratomEye.com. Our website is open to accept your order any day of the week, however, we process orders from Monday to Friday.
Why Buy Red Vein Kratom Over Other Types?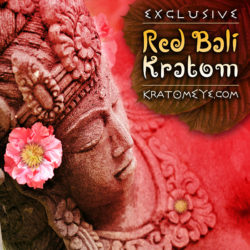 Every strain (and vein color) of Mitragyna Speciosa has distinctive qualities and characteristics that may appeal to some and not to others. As often is the case with nearly anything – kratom is also highly subjective on a personal level. Every color and strain needs specific conditions and timelines to properly grow and be cultivated. A lot of experts speculate that this is a reason for its success for many customers.
Kratom is a product that has many different varieties and strains, and it is important to understand the differences before making a purchase. Not every strain of kratom is going to appeal to everyone, for this reason, we assume that the customer has done their own research prior to purchasing our products (and are in full compliance with our Legal Disclaimer).
What Is The Difference?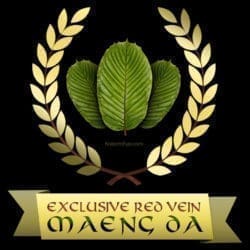 The biggest 'visual' difference of red vein kratom from others is the color of the stems and veins. Depending on the strain, there will be various vibrant shades of red throughout the leaf that makes them stand out. Leaf shape and size (that may vary) are based more on strains, regional differences and growing conditions of the tree. While many strains of Mitragyna Speciosa can appear slightly (or very) different from the others, the three separate vein colors of a given strain can differ as well. Red vein kratom leaves stick out the most from the other 2 main color varieties (although the full length of the veins can also gradate from 1 color into another as it stretches from the stem to the edge of the leaves). Even the shape of the leaf can differ depending on the strain and/or region that it comes from. These regional differences refer to the separate locations that these strains have been growing in for centuries and/or millennia (i.e. different islands, etc.). These regional divisions can cause transformations in appearance (and other aspects as well) that are unique to those territories due to environmental factors, mutations, etc. Just as there are contrasting features of the related plants, animals & humans (etc.) the kratom plant is no exception.
What Types of Kratom Are There?
When you want to buy some red vein kratom, we are going to be your best source available. As we have an extensive inventory of all types of kratom, including many red vein strains and house blends as listed below:
Bookmark KratomEye.com For All of Your Kratom Needs
The next time you need to buy red vein kratom, look no further than KratomEye.com. We pride ourselves in offering our customers the best quality kratom available at the most competitive prices. You know the kratom that you like, so buy it at the best prices from us.
We encourage all of our customers to conduct their own research regarding the differences between kratom vein colors, strains & other properties prior to purchasing our products. We assume that all customers have a pre-existing knowledge base & understanding of the Mitragyna Speciosa plant prior to purchasing. Well informed patrons are the most contented customers, novices & connoisseurs…