About
Welcome!
Days/Hours of Operation: Monday – Friday / 9 – 5 pm
100% Natural, Wild-Harvested or Plantation Grown Plain Leaf Kratom from Southeast Asia including Indonesia. No extracts or adulterants! Serving some of the best kratom on the Earth since 2012.
What sets us apart from many Kratom (Mitragyna Speciosa) vendors is that each strain that we offer (Aromatherapy Leaf Powders) is selected, tested and retested for quality prior to making our proprietary blend available to our customers. All of our products are either unique single strains or blends of the utmost highest quality strains from different sources and blended together to make a special mix of the strain (AKA our House Blends section). This keeps the quality more robust than most products on the market as well creates more of a superior experience. It's a bit like breeding the most robust and beautiful representation of the strain by choosing it's finest samples and combining them into a finished product that surpasses either individual leaf on it's own. We take pride in the earthy alchemy of our kratom strain blends and hope you enjoy them as much as we do.
Create Your Own Blend
Another point of interest is that we allow our customers to create their own blends. See for yourself: Create Your Own Blend Now!
Payment
We accept all major credit cards. Only orders over $75 qualify for alternative payments (non-credit card payments). Declines: Sometimes cards are declined for various reasons including (but not limited to): incorrect billing zip codes, typos, insufficient funds, the credit card holder's bank having a high fraud alert program, etc. Declines will typically show up as a charge and then a reversal on your account (which can take 3-5 business days to complete). This is how our processor handles declines with the issuing bank. What may appear to be a 'charge' for a declined order is in actuality not (we do not have access to nor are holding any monies associated with these declines and thus can not issue a reversal on our own). We appreciate your patience in order for the banks and our processor to complete this reversal process. We will not refund declines in any other fashion, it must be done using the correct aforementioned method.   Insufficient Funds: Insufficient funds can be treated as declines or we can charge the available portion and require the balance to be paid before completing the processing and shipping the product. If the customer decides that they no longer want the product after the insufficient funds scenario has been brought to their attention, KratomEye.com reserves the right to refund all but the transaction fee of 4.5% (reason being is that we do not get this % of money back from our processor if the customer decides to cancel after it has already been charged).


Shipping
We offer our customers USPS Priority Flat-Rate OR USPS Express shipping. Delivery is typically between 1 – 4 days from purchase date (Holidays & Weekends not included) depending on the option you choose and your distance from South Florida. Do not confuse USPS Express with 'one day' or 'next day' shipping which is a service from other companies, and not USPS. We try our best to ship all orders placed before 12:30 pm EST between Monday – Friday on the 'same-day' (exceptions include 3 day weekends, promotional discount periods, etc). We no longer ship on Saturdays. FREE SHIPPING on orders over $49 (excluding Live Plants/Cuttings). Shipping Delays: We are not responsible for shipping errors via USPS. We will not refund late shipments due to USPS errors for Priority nor Express Shipping. We will of course replace items lost by the post office, if it hasn't arrived within 1 week from the proposed arrival date. If the customer's submitted address is incorrect or undeliverable by USPS, it is the customer's responsibility to reply to, resend and/or confirm the correct shipping address prior to Kratom Eye shipping the actual order (in order to avoid the package shipping to the wrong address).
Order Tracking
Order Tracking is provided by our Completed Order emails (sent after processing is complete), please keep a lookout for that email. Please note that USPS tracking can take 12 to 24 hours to show actual tracking or progress. Tracking #'s are also available in your My Account page via each specific order. Please log into your account and open the order in question to find it's relevant tracking #.  USPS also sends tracking emails, for USPS tracking emails: please check your Spam/Junk-mail folders for relevant emails. Please add our relevant email addresses to your 'contacts' or 'favorites' to ensure they arrive in your inbox. Some email software (GMAIL especially) may need this step for best results.
Live Plants
Live Plants are shipped between Mondays – Wednesdays. Please allow 2-3 weeks for potted plants & the closest Monday- Wednesday for cuttings to be shipped. KratomEye.com is not responsible for cuttings that are not rooted properly by the customer nor rooted plants that perish after 24 hours within customer's care. We will only exchange cuttings/plants that absolutely did not survive the shipping process (within the United States). It is the customer's responsibility to research growing techniques. KratomEye.com is not responsible for educating the customer on growing tips. It is normal for some leaves to fall off during the shipping process, as long as your stem is healthy you can proceed with the cloning or planting process. Read here for our full terms & conditions regarding plants.
Returns, Exchanges & Cancellations
We offer an exchange on our products as long as the product is returned in it's original packaging, intact, unopened & in perfect condition. It must meet the criteria to be accepted as a refundable item. We can not exchange/refund any opened packages. We unfortunately cannot refund shipping charges. A restocking fee of 13.5% will be subtracted from the refund/exchange or a lesser value item may be exchanged to cover the restocking process.
Cancellations: Order cancellation emails must be sent no later than 12 hours prior to our same-day shipping cutoff time (which is 12:30 pm ET). In other words, that would be 12:30 am ET, 11:30 pm CT, 10:30 pm MT or 9:30 pm PT.
Terms and Conditions / Privacy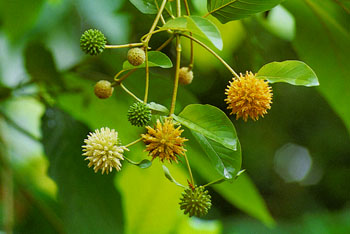 Not For Human Consumption. We can no longer fulfill orders from Alabama, Arkansas, Wisconsin, Tennessee, Indiana or Vermont. Kratom is not FDA approved for human consumption. We offer our products for Aromatherapy, Soap Making & Research purposes only. Our products are not intended for use in the diagnosis, cure, mitigation, treatment, or prevention of any disease or medical conditions. We offer a money back guarantee on our products, as long as the remaining product is returned. We unfortunately cannot refund shipping charges. Transactions are performed in $US Dollars. Your information is kept private and is not given or sold to any third parties. We reserve the right to refuse service for reasons including (but not limited to) fraud (or suspected fraud), abusive/threatening language and attitudes, non-compliance to our policies or any other reasons that would create a lack of trust and other unpleasantness emanating from the customer, etc.
We do not provide any information on usage. By placing an order with us you confirm your agreement with all of our policies & terms. Buyer also agrees to indemnify & hold harmless the seller to any and all claims, liabilities, or causes of legal actions.
We hope you enjoy our site and our dried leaf powders. Contact Us with any inquires or the like.
Shop Kratom Powder, Bali, Thai, Indonesian, Malaysian, Red Vein, White Vein